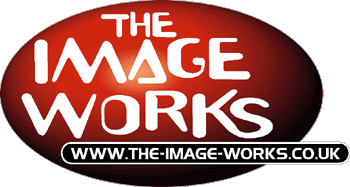 Terms and Conditions for Mail Order Motorcycle Decals
The Image Works do not sell original manufacturers decals. We only sell pattern graphics made onsite.
Full payment is required BEFORE goods are dispatched. If you are paying by credit / debit card we will not charge your card until the day of dispatch. If you are paying by cheque we may require extra time before we dispatch your order while payment clears.
All orders are sent by Royal Mail Recorded Delivery. Although this may add an extra day to the delivery, it also means your decals are insured against loss or damage in transit. For an extra charge Special Delivery available. For larger items such as complete body kits separate arrangements can be made.
Although we use the latest digital printing system, there are limitations as to what is possible. Therefore we cannot guarantee a 100% perfect colour match particularly with metallic colours. Whenever possible we will inform you in advance if we cannot reproduce a colour or if we recommend the use of either genuine decals or paintwork. We cannot accept returns based on incorrect colour if you haven't supplied us with a colour match.
If, upon receipt you find your decals are incorrect. Please contact us immediately. Faulty or incorrect decals must be returned BEFORE replacements will be dispatched.
All our decals are made from the best quality 5-7 year vinyl so lacquering is not necessary. However to prolong the life of our decals (particularly printed decals) we recommend lacquering over them with clear lacquer. If you chose not to lacquer your decals, please exercise care when washing / polishing your motorcycle. Avoid products which contain abrasives (T-cut etc) or solvents (such as toluene)
Our decals are used by hundreds of paintwork companies around the world, so therefore are deemed suitable for all paintwork applications using all popular paint formats. If in doubt please ask BEFORE you order.
All decals are made to order. Therefore we may not be able to cancel or alter an order once we have started to produce your decals. If you change your mind or decide to cancel, please inform us immediately and we will do what we can to help.
Please check your order as soon as you receive your decals. We will not re-supply "missing" or "incorrect" decals after a period of 14 days from dispatch.
The Image Works accepts no responsibility for decals damaged during application. We do not supply written instructions with our decals as fitting techniques can vary dramatically depending on the type of decal and the motorcycle it is being applied to. If you would like advice on fitting your decals please call us BEFORE YOU START we will be happy to explain the best technique to use for your decals. (Remember we also offer a full fitting service at our Nottingham premises)

Back to the Bikes Page

Back to the Contact Page

Back to The Image Works Home Page